Overview of Our Industrial Plant Business
BEMAC's industrial plant business includes integrated manufacturing, sales, installation and maintenance services for emergency power generation systems and regular-use power cogeneration equipment used in commercial buildings, plants, water treatment facilities and independent power producer (IPP) facilities, as well as for starters and other equipment integrated into power distribution and control systems at various plant types.
We are equipped to both manufacture and install power-receiving and -distributing equipment, control consoles and other electrical equipment, and our wide range of experience serving customers both in Japan and abroad makes us capable of meeting a diverse array of customer requirements. Furthermore, by utilizing rich experience and know-how accumulated over the years, we are able to meet energy-saving needs,environmental regulations, and the various other demands of our era.
Industrial Plant Manufacturing Field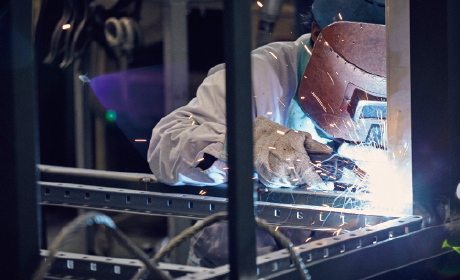 We develop, produce, and install high valued products to meet the detailed needs of our customers, including power distribution equipment, private power generator equipment for buildings, factories, and etc., as well as equipment for all types of plants such as water treatment plants of the national and local governments. We are also working on using our high standard of technological prowess to protect the environment.
Industrial Plant Construction Field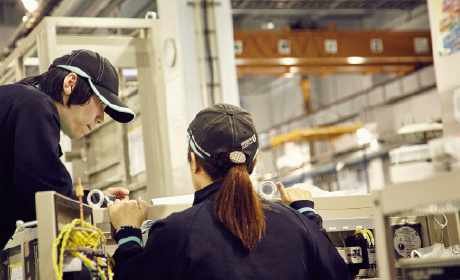 Applying technology that has been cultivated in sever marine environment, we are involved in various types of electrical constructions such as power distribution system for buildings, cogeneration systems, and wastewater treatment plants. We also work precisely to meet with wide ranged customers' request and conditions, and develop "total advantaged" plans that make a use of our strengths by having own production factory.
Industrial Plant Engineering Field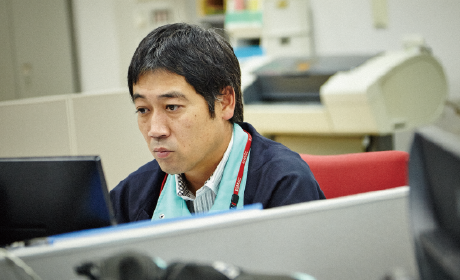 With our integrated series of operations such as project system proposals, design, on-site surveys, and product delivery, highly-developed management helps to make customers' projects to proceed smoothly. We also closely examine trends in various manufactures to develop plant engineering which is able to meet the needs of various requirements from customers.
Major Products